Tax Prep Services Are Year Round Services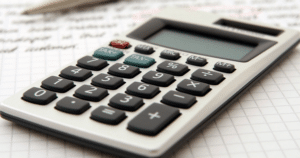 It is never too early to start thinking about professional tax prep services. Any small business owner can benefit from tax prep services, monthly bookkeeping services, and other financial support services.
Professional tax prep services are a must for any small business owner to ensure that taxes are filed on time and that all tax advantages are taken. Tax services Tulsa business owners have found are necessary year-round not just at tax time.
Professional Monthly Bookkeeping And Tax Prep Go Hand In Hand
Managing your business finances has to take priority. Tax preparation is a year-round activity, not just an end of year activity. A key component of the tax preparation service is that it is an activity that is planned for throughout the year.=
The right service will provide full support including monthly bookkeeping and quarterly bookkeeping. Having an expert manage your bookkeeping services will help you to plan in advance for tax season and help you to be fully prepared to take advantage of tax savings and more.
With the right support, you can plan ahead and take the right steps to reduce tax liability. Of course, with the right support for your tax services and bookkeeping services, you will have access to easy to read reports.
Smart Management
Trying to manage everything on your own for your business means that something will fall through the crack. The right tax prep services and bookkeeping support can help to keep you focused on your core business responsibilities.
Worry-free support means you can worry less about tax time and focus more on putting your energy into areas that help grow your business and meet client demand. Doing it all on your own is a recipe for disaster.
Smart business managers know that they cannot do it all without sacrifice in one area or another. When it comes to your business taxes you never want to sacrifice quality management. Expert help is available that can help you to manage your business finances and provide tax prep services throughout the year.
Tax advantage of the affordable tax prep services that will ensure that your business is managed the right way. Don't miss out on the opportunity to improve how you manage your business finances.