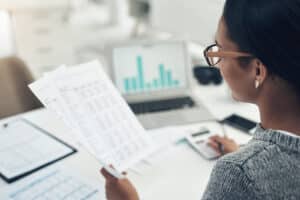 Attest services provide an independent review of a company's financial statements. Additionally, they provide a report with the certified public accountant (CPA) conclusions about the reliability of the provided data.
Attestation services are different from audits and can only be conducted by a CPA working with a CPA Firm.
While audits are looking to discover information, these services are about reviewing and evaluating for consistency with the stated mission of the company.
At Brown, Chism & Thompson, we perform all levels of this service, including
Financial statements – audits, reviews and compilations
Agreed-upon procedures engagements
We follow the strict and ever-evolving standards of the AICPA – American Institute of Certified Public Accountants, in performance of  attest engagements, to ensure the integrity of your financial statements.
Do you need Attest Services?  Contact us today!