Child Tax Credit Advanced Payments Information
The Child Tax Credit will look different this year, and depending on which option you choose, it may lower your refund for 2021. For 2021 the IRS is going to prepay half of your eligible Child Tax Credit in 6 installments starting in July and ending in December. The prepayment of the credit will lower the amount you are eligible to claim on your tax return.
The IRS has issued an option to unenroll in the prepayments of the Child Tax Credit for 2021. If you decide not to unenroll in the prepayments, you do not need to do anything. If you wish to opt out of the prepayments use the following link (Child Tax Credit Update Portal). Once on the website, you will need to set up an account with the IRS and follow the instructions. If you did not initially opt out of the payments, but wish to later, you have that option as well (Please see the table below for the dates in which to opt out before as to not receive the next payment). Currently, you cannot opt into receiving the payments after previously electing to forgo the monthly advanced payments.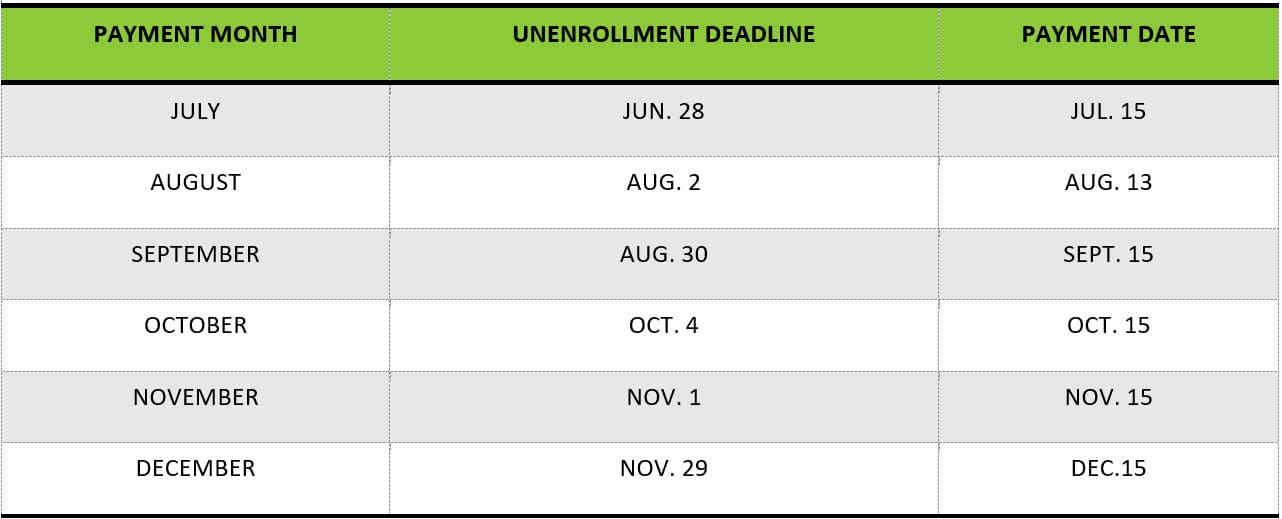 If you have any questions regarding how these payments may affect your tax return for 2021, please do not hesitate to give us a call.
Thanks,
Brown, Chism & Thompson, PLLC